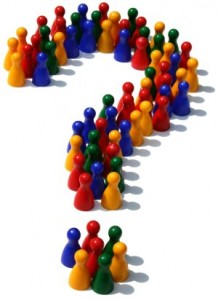 Read some of the most frequently asked questions (FAQs) about the FAST pass. If you have a FAST card question that is not listed here please use the form on our contact page. We will answer your question free of charge within 24 business hours.
What is the speed pass called that allows truckers to get across the Canada border and bypass immigration?
The speed pass is called FAST card, which stands for 'Free And Secure Trade.' It is issued to low risk truckers who apply to join the FAST program. It allows truckers to cross from the USA into Canada and also into Mexico by using designated FAST lanes. Truck drivers who hold the card have less customs and immigration paperwork to contend with and do not have to wait in line at the border.
What is the FAST lane immigration from the United States to Canada?
This lane can only be used by truck drivers who hold a FAST pass. It allows them to cross the border quickly without long queues and lots of questions at customs and immigration. The equivalent lane for passenger vehicles is the NEXUSlane in the North and theSENTRIlane in the South.
Can I use a FAST card instead of a passport when driving into the US?
Yes. FAST card can replace your passport when driving between the US, Canada and Mexico. Under the Western Hemisphere Travel Initiative (the States and Canada are members) the FAST card along with the enhanced driver's license, SENTRI pass, NEXUS card and US passport card are recognized as acceptable equivalent documents to a valid passport. This law was brought into force on June 1, 2009.
How can a trucker with a criminal record cross the US border?
If you have a criminal record or have violated immigration laws you will not qualify for a FAST driver pass because you will not be considered a low risk traveler. It doesn't matter how long ago your offense was committed or how minor it may seem (parking violations do not count against you on the FAST program) unless you have a US waiver of inadmissibility and or a Canadian pardon you will not be allowed to cross.
Does a trucker need a b1 visa?
If you are a Canadian or US citizen you do not need a b1 visa to cross the US Canada border or the US Mexican border providing your stay does not exceed 90 days. If you are a US or Canadian permanent resident you may need a visa to cross but this depends on your nationality and whether your home country has a visa waiver agreement with the US and or Canada. Truckers and permanent residents can apply for a FAST pass, which will allow them to cross the border without a passport or visa.
What are the driver questions for the FAST card interview?
The interview varies between enrollment centers; you will be asked many of the questions that you have answered on your application form. Whilst this is frustrating you should answer the interview questions politely and truthfully. The questions asked at the interview are straightforward.
Where are the FAST card interview locations?
Your interview will take place at one of the FAST enrollment centers. You can choose the location that best suits you.
How long is a fast card good for?
It is valid for 5 years from the date of issue after which time it must be renewed. You can renew FAST pass by applying online through the government enrollment system known as GOES. You will have to submit a new application and the process is exactly the same as if you were a first time applicant. If you need a simplified version of the government FAST application form you can use Immigration Passport Visa Service.
How long does it take to get a FAST card?
From the moment you submit your application form it takes around 1 to 3 months for it to be checked by US and Canada border control and law enforcement authorities. Once you are conditionally approved for the program you can schedule an interview at the location of your choice, some FAST enrollment centers have longer wait times than others. It then takes 7 to 10 days to get your card in the mail.
How many years has the "FAST card" been available for truckers?
The program began after 9/11 as part of the US government's effort to secure the United States borders without jeopardizing the flow of trade. Over 100,000 truckers now belong to the FAST program.
How do I apply for a FAST card?
There are two ways you can get a FAST pass. You can apply for FAST online with the government site known as GOES or you can download the Immigration Passport Visa Servicesimplified version of the FAST application form and we will file it on your behalf. If you file online with the government you must ensure that you understand and answer all of the questions and that you provide detailed information, which can be supported by documents at your Nexus interview.
Can I reapply to FAST if denied?
Yes you can reapply as many times as you wish but you must allow a full 90 days to elapse from the date printed on your denial letter. You should address the reasons why you were denied in the first place; if you have a criminal record you should get either a US waiver of admissibility or a Canadian pardon or in some cases both before you reapply. IPVS offer a 50% discount off our standard filing fee for FAST denials providing you can give us your GOES ID and password. Click here to take advantage of this offer.
Where can I find a printable FAST application form?
You can print off a FAST application form here and fill it in by hand. The form is a simplified version of the online form and much better for those people who hate online forms.
How do I book a FAST interview?
If you applied for your FAST pass using our services we will schedule your FAST appointment for you at a time and date convenient for you. If you registered for FAST online using the GOES enrollment system you must schedule your interview yourself once you have been conditionally approved. You have to keep checking in to your GOES account to see if your status has been changed.
Immigration Passport Visa Service does not guarantee approval for any Trusted Traveler program. Inaccurate or incomplete FAST pass application forms are automatically denied access to the FAST cards program.